Slideshow
Other top rated products
Filter Reviews
5 star rating

4 star rating

3 star rating

2 star rating

1 star rating
Gorgeous and comfy
Review by Alison M. on 6 May 2020
review stating Gorgeous and comfy
A lovely addition to the Ozone line of socks. I highly recommend them.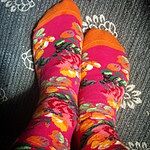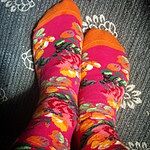 BEST SOCKS!
Review by Amy C. on 22 Apr 2020
review stating BEST SOCKS!
They hold up, look good, and they make me happy !
Never enough!
Review by Mary Y. on 21 Apr 2020
review stating Never enough!
Ozone socks are the most essential luxury I can think of...so many colors and patterns, I have over 60 pair! I highly recommend this site and product!
Love 'em
Review by Paula L. on 16 Apr 2020
review stating Love 'em
Like wearing springtime on my feet. Every time I look down I get happy. Happy feet, happy heart!!!
I didn't receive them yet
Review by Andrei C. on 8 Apr 2020
review stating I didn't receive them yet
I didn't receive them yet